Asphalt & Concrete Contractors for Residential and Commercial Paving in Maryland
Schedule a Free Estimate from a trusted
paving contractor today!
Get a Free, No Obligation Quote!
Maryland's Most Trusted Paving Contractor
We've earned our reputation from Frederick County, MD to Montgomery County, MD for being a trusted asphalt and concrete contractor. We provide construction, renovation, and preservation of driveways, parking lots, and all your other pavement needs. Offering the best paving services in Maryland, we're dedicated to providing affordable, long-lasting paving results for all of your property needs. We strive for 100% satisfaction on all projects, no matter how large or small.
Commercial Paving Services
As the best name in paving services, we provide the highest quality work on your projects to guarantee complete satisfaction.
Based in Maryland, we specialize in all kinds of commercial asphalt and concrete pavement jobs. For government facilities or business needs, we provide roadway, parking lot, garage and warehouse paving. For smaller properties, we install and maintain both asphalt and concrete driveways; as well as curbs, sidewalks and walkways.
Your Full-Service Paving Company
Which Service is Right For You?
We're a full-service asphalt contractor offering new pavement installations as well as repair & maintenance services. Along with the durability and increased safety & quality of roads and commercial properties, asphalt is a great option that is easy to maintain overtime.
With years of experience as concrete contractors, we provide extensive concrete solutions for all types of properties and landscapes. Choosing concrete is a great option that is versatile, fire resistant and is low maintenance while being environmentally friendly.
Whether it is a commercial driveway or a large parking lot, sealcoating the pavement protects your investment. Sealcoating asphalt extends the lifetime of the asphalt, minimizes repairs and maintenance, while improving the aesthetics of your property.
Partnering with us to improve traffic flow, the configuration of parking spaces, curbing, implementing ADA Standards, along with the ability to create a great first impression, will add the necessary functionalities for your parking lot to serve your business.
Knowing the ins and outs of parking lot striping and the requirements for ADA Compliance, parking safety, fire emergency areas, and getting the most out of the square footage of a parking lot or parking garage, Limitless Paving & Concrete will handle the job from start to finish.
Whether it is asphalt or concrete used for your property's new driveway, Limitless Paving will ensure that the driveway is up to standard and will be durable & long-lasting. From new installs, heated driveways or repairs, we have you covered.
Properly installed & repaired curbs increase the safety and functionality of a parking lot or driveway while complimenting its landscape. Trust us to create a durable, functional & aesthetically pleasing framework for your commercial property.
We provide commercial asphalt maintenance services that cover pothole repair for roadways & properties. Timely repairs will assist in keeping drivers safe & maintain the structural integrity of the paving to minimize injury or costly damage to vehicles.
Why Limitless Paving & Concrete?
We pride ourselves on being the most reliable and experienced commercial paving contractor in Maryland. We specialize in concrete and asphalt paving services for all phases of new projects, as well as modifications, additions, maintenance or repairs to any concrete or asphalt structure, roadway or facility.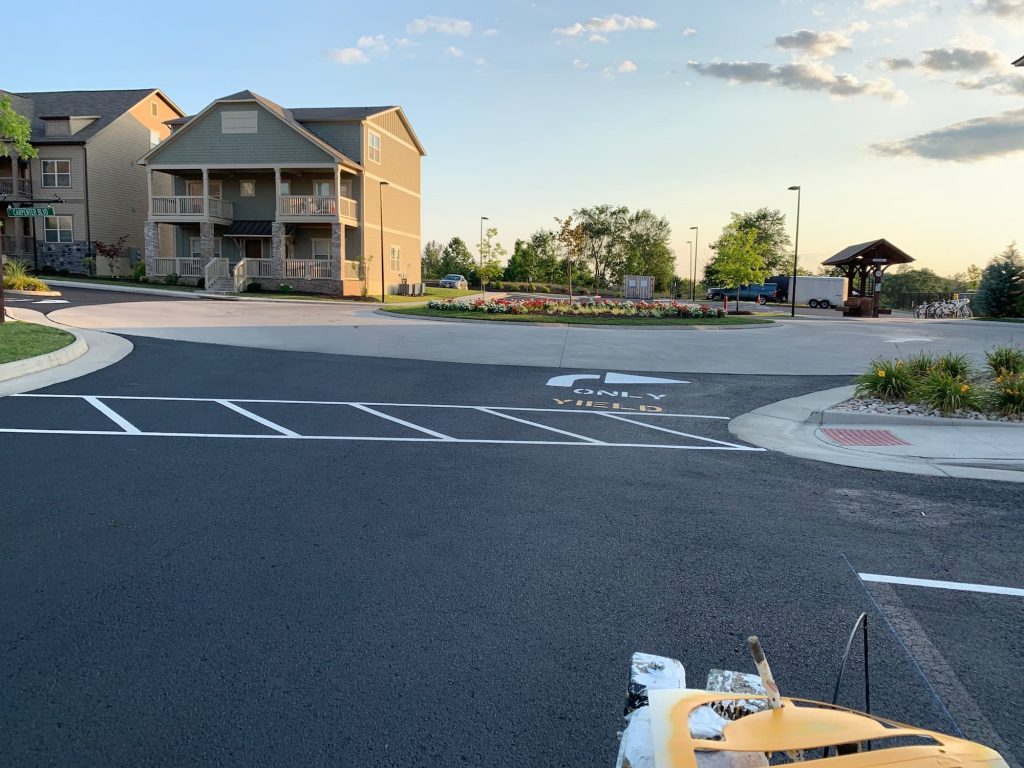 We are a team of experienced professional paving contractors that provide the quality of work you would expect when hiring a company.
The bottom line is we take great pride in our line of work, and value our business with our customers. Every project is backed by our reputation for excellence. Our team of professionals are reliable and experienced in completing the kind of work you need within your budget and set time frame. Our core company foundational values:
Teamwork
Accountability
Integrity & Honesty
Exceptional Service
Safety First Approach
Value & Craftsmanship
Dedication & Commitment
What Our Awesome Clients Are Saying