Thorough Project Management
Maryland's Most Trusted Paving Contractor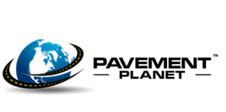 We've earned our reputation from Frederick County, MD to Montgomery County, MD for being a trusted asphalt and concrete contractor. We provide construction, renovation, and preservation of driveways, parking lots, and all your other pavement needs.
Offering the best paving services in Frederick MD, we're dedicated to providing affordable, long-lasting paving results for all of your property needs. We strive for 100% satisfaction on all projects, no matter how large or small.
Commercial Paving Services
As the best name in paving services, we provide the highest quality work on your projects to guarantee complete satisfaction.
Based in Maryland, we specialize in all kinds of commercial and residential pavement jobs. For government facilities or business needs, we provide roadway, parking lot, garage, and warehouse paving. For your home property, we install and maintain both asphalt and concrete driveways; as well as curb, sidewalk, and patio services.
Which Service is Right For You?
Home page Tabs
There's no asphalt paving job we can't handle. From entire new projects to repair of existing pavement, we've got you covered with professional, timely and affordable solutions. Here are four major benefits you can enjoy from asphalt paving:Economical benefits- Asphalt is a very affordable building material which comes with fewer expenses not only in terms of actual cost but also when it comes to the time required for completing the construction.Durability- Asphalt is a weather resistant material meant for all traffic conditions. It can withstand even the heaviest of semi-trailers & the harshest of weathers.Safety- The smooth-like finish gives drivers a skid resistance, lowers splashback & betters visual distinction of road marking. Asphalt also helps keep the roads free of snow and ice.Maintenance – Asphalt is easy and quick to repair. Through maintenance of cracks & resealing, it is possible to delay any major degradation.Learn More
The proper sealant of your asphalt surfaces is essential to the lifespan and well-being of your projects. Seal coating shields your asphalt from ultraviolet rays, which is a major factor in the deterioration of asphalt. It also keeps water and ice from getting underneath the pavement which will cause it to crack. Limitless Paving & Concrete uses only the highest quality seal coating to ensure the health of your pavement, saving you a lot of money and headache over the coming years.Learn More
At Limitless Paving & Concrete, we understand that your property is more than just a project, it's an investment. We are committed to giving you a superior, long-lasting product that will look great and attract customers to your business. Whether you need a whole new installment, or just need to maintain your current parking lot or walkways, look no further than Limitless Paving & Concrete.
Our repeat commercial clients show that our reputation in the Frederick, Rockville, and Mt. Airy area is well earned, and our expert craftsmanship speaks for itself.Learn More
An inadequately sized or improperly maintained lot absolutely affects the way potential patrons view your business.
We have the expert staff and the quality equipment needed to tackle parking lots of virtually any size. We get projects done in the shortest amount of time possible while maintaining our high-quality standards, ensuring the least impact on your business during the construction process. We also respect your bottom line by offering the most competitive quotes possible.Learn More
What do you look for when you need a residential area asphalt repair? Despite what might come about as a natural knee-jerk reaction to simply getting fed up with your local potholes, there are at least a few factors you're going to have to consider: Price, timeliness, and effectiveness. Price because you don't want to bust your bank account on road repairs. Timeliness since you work a busy schedule like many others and you need to be able to move in and out of your neighborhood without stress. Effectiveness means you deserve to get it done right the first time.Learn More
Don't hurt yourself shoveling snow, get a heated driveway and experience the convenience of a lifetime! With just a push a button inside, heated tubes under your pavement will quickly melt away ice and snow.Learn More
A well-paved, attractive driveway or parking lot speaks volumes to potential customers and guests. It shows that you pay attention to detail and care about the safety and well-being of your visitors. Proper concrete construction is a wise investment in your home or business. With the proper construction and maintenance, your pavement will last for years to come. No matter the concrete project, call us to get the job done right.Learn More
High-quality curbing can go a long way toward making your property stand out from the competition and attract more customers. Properly installed and maintained curbs increase the appeal and safety of your lot while complimenting your landscape. Trust us to create a functional and aesthetically pleasing framework for your property.
At Limitless Paving and Concrete, we've proven that you don't need a large budget to have an outstanding looking property that is built to last.
Asphalt cracks aren't just an eyesore; they can compromise the structural integrity of your pavement leading to extremely costly damage in the future. Not to mention, they create dangerous hazards for drivers.
Cracks in your pavement will allow water to seep down into the deeper layers of your asphalt, severely damaging your foundation. If your pavement has started to crack and crumble, you can't afford to wait any longer. Give us a call today and take advantage of our budget-friendly and stress-free road maintenance services. Learn More
Why Limitless Paving & Concrete?
Choosing the right paving company in Frederick is imperative since poor workmanship can lead to extremely costly repairs in only a year or two, whereas a high-quality paving job can last up to 20 years with proper maintenance. At Limitless Paving, we work with you on your properties, even after the initial installations. Our standard for excellence in craftsmanship is unmatched by anyone. By choosing us, you can rest assured that your pavement will look beautiful and last years to come! We pride ourselves on being the most reliable paving contractor around Frederick, Maryland. While we specialize in concrete and asphalt, we are just as committed to building transparent and honest relationships with all our clients.
Your Full-Service Paving Company in Frederick
We are very fortunate to have some of the most well-trained and experienced professionals in the business. Our dedicated project managers will oversee your construction needs from start to finish and work tirelessly to completion in a timely and cost-effective manner. Our work crews arrive on time daily with all the best work and safety equipment to meet the highest quality standards.
Limitless Paving & Concrete takes great pride in our line of work, and we take all jobs seriously. Every project is backed by our reputation for excellence, allowing you to enjoy the much-needed peace of mind you deserve for all your home or business property needs. Our team of professionals are reliable and experienced in completing the kind of work you need within your budget and set timeframe.
We begin every project based on our core company foundations:
Exceptional service
Safety first approach
Integrity and honesty
Accountability
Value
Teamwork
Dedication and commitment
What our awesome clients are saying
My experience with Limited Paving & Concrete was amazing! I would recommend them to any size job that a customer may have.
Erin Robinson
Thanks guys for an excellent job. They were able to fix a concrete wall that was cracking and also causing issues with the asphalt pavement. They came and quoted me the same day I called. Very impressive. After the job was completed they spend their time explaining everything to me. I'm so happy I went with this company - they over delivered which is rare these days. Appreciate it.
Dan Tower
Thanks to Limitless Paving And Concrete, I now have a nice new driveway! They were SUPER helpful and didn't even charge me to get an estimate for the job. One of the most professional contractors I've ever experienced. Highly recommend their service!
Shayna Lane
Exceptional quality work great people extremely fair pricing.
Alex Scott
Limitless Paving & Concrete was excellent to work with. They handled all the details and made sure that everything was right with my property. Very professional. Thanks guys!
Eric Johansen