When you are in charge of a commercial establishment, you want your property to look its best. The exterior of your building is often one of the first impressions somebody gets before utilizing your services, after all, and that makes it crucial to have every aspect on point — including your parking lots and paved areas.
One way to do that is to install extruded curbs, which act as barriers between your paved surfaces and the earth or landscaping around them. The professionals at Limitless Paving & Concrete have been serving greater Maryland with tried-and-true extruded curb installation, repair, and maintenance services for years.
Give us a call for more information or to speak to an expert about whether your property could benefit from extruded curbs.
Why You Need Extruded Curbs
Extruded curb is typically used to enclose a parking lot or landscaping, keeping dirt and grass from running onto the pavement following harsh weather conditions. It is formed by "extruding" a sand and concrete mixture through a metal shoe, a process that creates a stronger, more durable material.
Here's why that's important for your commercial application:
There are unlimited ways to shape the curb.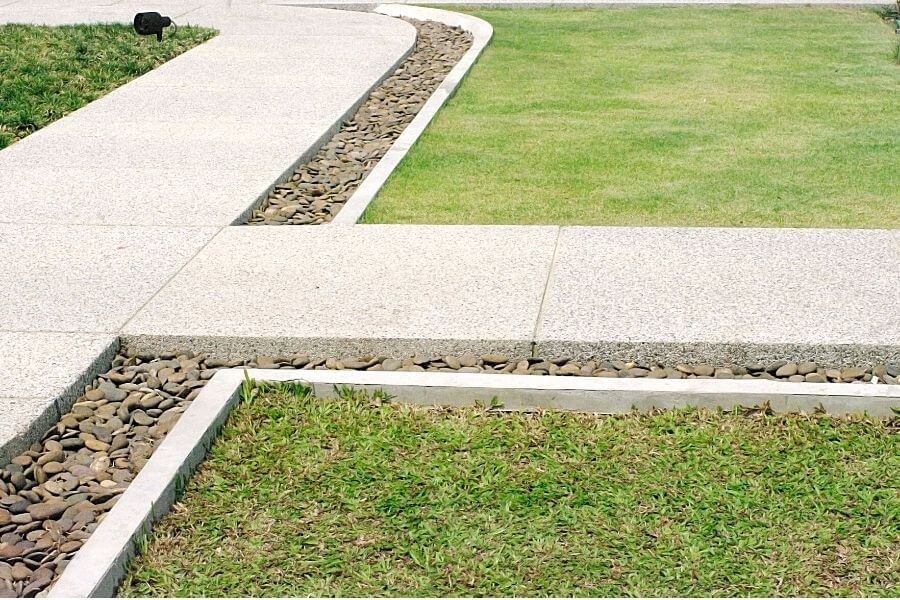 The concrete mixture is continuously fed into the curb extruder, which allows for a continuous curb that can be shaped or formed in virtually unlimited designs. Yours can be installed in square, rectangular, rounded, or other angled shapes depending on what you would like for your project.
You have options in terms of where it can be installed.
Extruded concrete curb can be installed on the binder (the most common application) as well as on finished products after paving is complete. This gives you options for when and how to have the extruded curb installed.
You have colorful options, as well.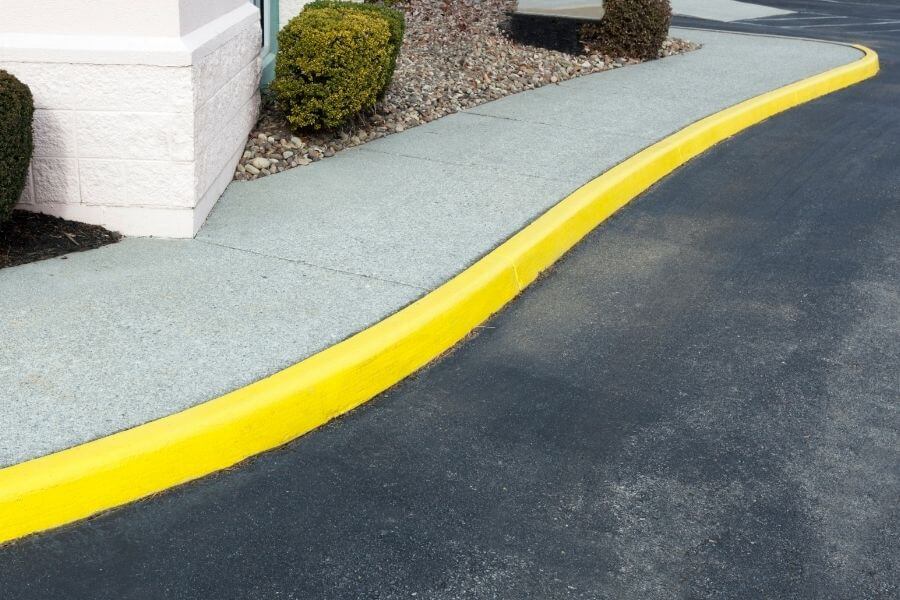 Because extruded concrete curbing is created from a combination of substances, you can change the color by simply utilizing different mixtures. The base color is gray, but altering the elements of the mixture can provide you with other options if you choose.
The material means quicker, lower-cost installation.
Extruded curbs can be installed more quickly than the pre-formed curbing alternative. This means it will be easier for you to stay on your schedule, and keeps installation costs down by requiring less labor.
It holds up to harsh conditions.
Extruded curbs have a track record of being able to hold up to harsh weather conditions, which is useful for when it snows in Maryland. They require fewer seasonal repairs than bituminous curb, too, which means lower maintenance costs over the lifetime of the curb.
Limitless Paving & Concrete has years of experience installing extruded curbs in Maryland, and our experts know how to customize such projects to your needs. Call us today to set up a consultation to see how extruded curbs can benefit your property.
Where You Need Extruded Concrete Curbs
Any commercial property can benefit from extruded curbing, but the bigger the parking lot the more important it is. Parking lots, by nature, are big patches of dark material. Adding landscaping bordered by extruded curb is one of the easiest ways to bump up curb appeal, assist with proper traffic flow, and improve overall safety.
Here's a little more information about how certain establishments benefit:
Retail Parking Lots
Retailers know it is vital to have an attractive property. They want people who are driving by to be interested in visiting their stores, as customers may choose to frequent other establishments if their properties look run-down. Extruded curbs used with landscaping will make your retail site more appealing to passersby.
Apartment Complexes
Having curb appeal is important in apartment complexes because your residents spend a lot of time on the property and want to live somewhere that looks nice. Extruded curb can help with that, plus make it less likely that your curbs will be damaged or fall apart. This keeps your property looking like new.
Industrial Buildings and Complexes
Industrial parking lots can also greatly benefit from using extruding curbs. With potentially hundreds or even thousands of workers coming and going at all times of day — in their personal vehicles as well as industrial equipment — the parking lot gets a lot of use. That creates a greater possibility of vehicles' tires hitting the curbs, making the durability of extruded concrete curbs a great asset.
Other types of businesses benefit from extruded curbs, too. If you're unsure whether yours might, give Limitless Paving & Concrete a call. Our team would be happy to walk you through the available options.
Your Trusted Partner for Extruded Curbing Services
When you are in the market to add extruded curbs to your commercial property, Limitless Paving & Concrete is here to help. Our paving and concrete experts:
Have years of experience providing customers with asphalt and concrete services, including installations, repairs, and general maintenance.
Know the Maryland region. We are locally based and are experts in tailoring our services to the area's climate and conditions.
Have completed projects for many local commercial and public establishments you may visit on a regular basis, including CVS, Wendy's, and even Arlington National Cemetery.
Installing extruded concrete curb is a good way to improve the look of your commercial property with a more durable, less costly material. Contact Limitless Paving & Concrete today to speak with an expert about any commercial extruded curb questions you might have.