Choose The Best Commercial Paving Contractor
Limitless Concrete and Paving provides expert commercial paving services for Maryland's local business owners. From parking lot installations and repairs to loading docks, parking garages, and more, we are the number one contractor for all your commercial project needs.
Commercial projects need paving contractors with a track record of getting the job done on time and within your budget. Limitless has a time-honored reputation for outstanding workmanship and an unmatched commitment to client satisfaction in this community. Give us a call for a free quote on your next project.
Full-Service Commercial Paving
We provide a wide range of asphalt services to serve business owners all throughout the Rockville area. Our asphalt pavement services include:
New Parking Lot Installation
Blacktops and Sport Courts
Asphalt Repair and Maintenance
Parking Lot Striping and Signage
Asphalt Sealcoating
Asphalt Recycling
Asphalt Construction Paving
Whether you need new asphalt or concrete pavements or are just looking for a partner to help you maintain your existing surfaces, Limitless should be your first call. We have the talented professionals standing by to discuss your project with you. No matter the size or scope of the project, we'll give you a competitive quote today.
We have experience conducting commercial projects of all sizes and scope. We've worked on a wide variety of local projects, and we want the opportunity to partner with you on your next project.
New Construction
Asphalt & Concrete Resurfacing
Asphalt & Concrete Repairs (cracking, potholes, etc.)
Excavation and Grading
Soil Stabilization
Maintenance
Seal Coating
Line Striping
Overlay
Milling
Asphalt & Concrete Curbs, Sidewalks, Patios (restaurants)
Industrial Patchwork
Snow Plowing & Removal
Commercial Pavement Repair & Maintenance
Business owners have made a significant investment in their parking lots and other pavements. The key to getting the best return possible on that investment is ensuring that the structure enjoys a long service life. Through regular maintenance and repairing any defects as soon as possible, you can not only save money but enjoy beautiful and safe pavements for many years to come.
Structural Concrete Installation
Framework & Formwork
Excavation & Demolition
Catch Basin Installation & Management
Parking Garages
Expansion Joint Installation and Caulking
Foundation Work
Loading Docks
Asphalt Sealcoating for Businesses
Sealcoating is an affordable way to keep asphalt pavements protected from the sun, rain, and other hazards. By coating your asphalt every 2-4 years, you can keep your parking lot or other structure safe from cracking and potholes caused by water penetration and sun exposure.
It has the added benefit of giving the pavement a dark, like-new look that shows pride in your property.
Commercial Paving for All Kinds of Projects
We have vast experience providing expert commercial paving services for a wide variety of commercial businesses and other facilities.
Shopping and Retail Centers
Office Buildings
Parking Garages
Airport Runways
Manufacturing Facilities
Warehouses and Truck Terminals
Apartment Complexes
Schools and Parks
Subdivisions (New Construction – Property Developments)
Municipalities
Churches
Loading Docks
Highway Rest Stops
County Highways
Walking Paths
Tennis or Basketball Courts
Commercial roads and parking systems
No matter the nature of your project, we have highly trained and qualified professionals standing by to provide you with Maryland's best paving services!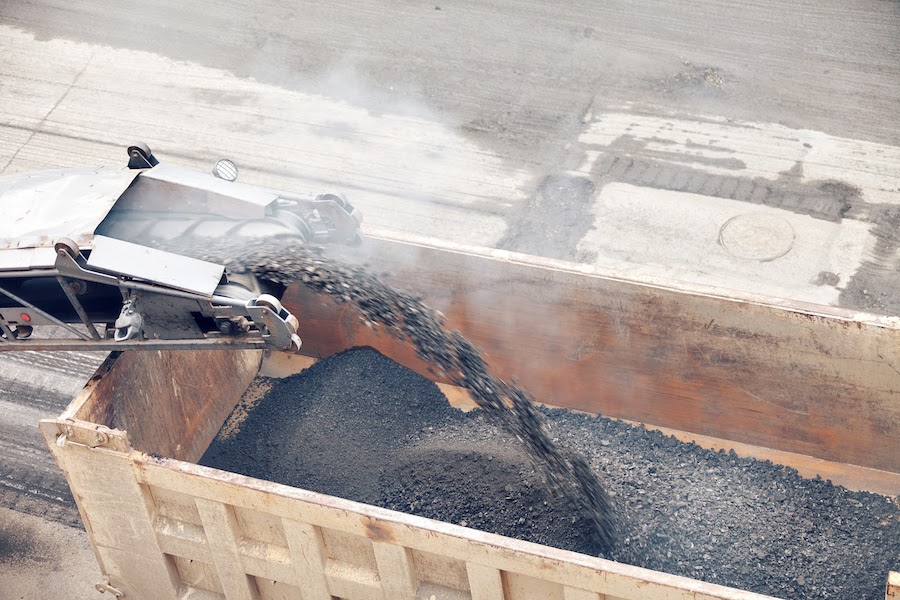 Call today for a Free Quote!
Committed to Your Project's Success from Start to Finish
We are dedicated to providing local businesses with the highest quality pavements possible while providing a unique level of service to our clients. From the beginning planning stages all the way to the final surface roll, we provide superior communication, devoted project management, and of course – unmatched workmanship.
By working closely with our clients, we can ensure that their pavements are completed to a high-quality standard while staying on budget, and making the whole process easy for the site manager.
Give us a call for a free quote on your next project. We'll be happy to complete a thorough on-site visit and provide a competitive estimate at no cost to you.
Get a Custom Quote For Your Concrete Job Today
Fill out the form below today and we'll have one of our contractors come on-site for a free quote within 24-48 hours.