Maryland's Best Driveway Paving Company For Over a Decade
It's cost effective to maintain your driveway and vital to automotive and pedestrian safety.
To make sure your driveway is up to standards, work with a local paving company that has the manpower and experience to meet all of your needs. Fill the form on the right out and we'll get back to you in a jiffy!
Our Driveway Paving Services
If you are in need of a driveway paving job, look no further than Limitless Paving & Concrete. Our contractors have the experience and knowledge to make sure that you get the highest quality workmanship. We have years of experience when it comes to all things paving-related. We have completed many residential projects around the Frederick County area. With a commitment to fast and efficient service, we know you'll be happy with your service and work.
Having a paved asphalt driveway is an investment that is well worth the money. A nicely paved driveway does not only add to the look of your home but also increases your property value.
To ensure you get the best value out of your investment, you'll want to make sure you choose the best material to get the job done. We also specialize in concrete driveways.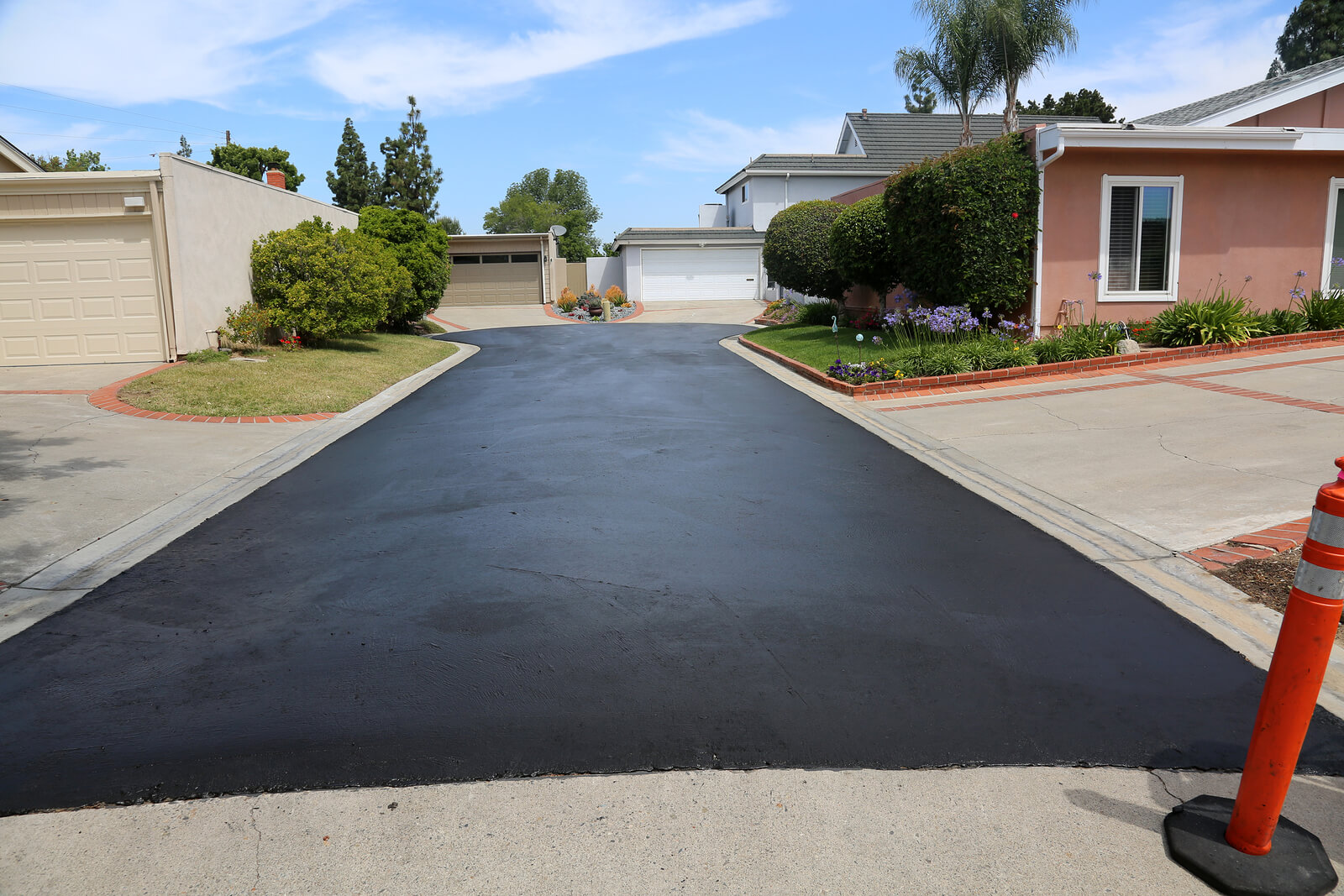 With a team of trained professionals and the right equipment, Limitless is ready to deliver your driveway a beautiful sealcoating job, no matter the size or scope.
Heated driveways must be installed by a licensed contractor. Many factors can affect the proper performance of your system, including proper installation, drainage, and the condition of the current driveway.
How much does it cost to pave my driveway?
It's no secret that driveways can be an expensive investment. At Limitless, we make sure to deliver high-quality paving at the best value while staying within your budget. The cost of your design can depend on a few factors such as weather conditions, traffic volume, the size of the lot, and any existing wear and tear that will need to be repaired.
When you partner with us, our team will make sure to take all of these factors into consideration when preparing your design, so it fits all of your needs. We will help determine the exact dimensions of your design and find your preferred material as well as offer a free estimate. This way, you can rest assured that you are getting outstanding workmanship designed with your needs in mind.
Call Limitless Paving & Concrete Today
If you are a resident of the Frederick, Maryland area and are need of a driveway paving job, give Limitless a call today! We have earned a reputation over the years as the best paving company around for our high-quality paving jobs and excellent customer service. Don't wait any longer to get started on the perfect paving job! Call Limitless today to get a free quote.