Keeping your commercial parking lots properly maintained is important for a number of reasons. An ill-maintained parking lot is not only an eyesore, but it can also prove to be dangerous. From potholes to discarded trash, an unmaintained parking lot can deter customers from even stopping at your business. You don't want to lose out on potential customers and business opportunities because of a poorly maintained commercial parking lots.
To ensure that you don't lose out on potential business, regular parking lot maintenance is a must. Here are the top five reasons why you should make parking lot maintenance a top priority.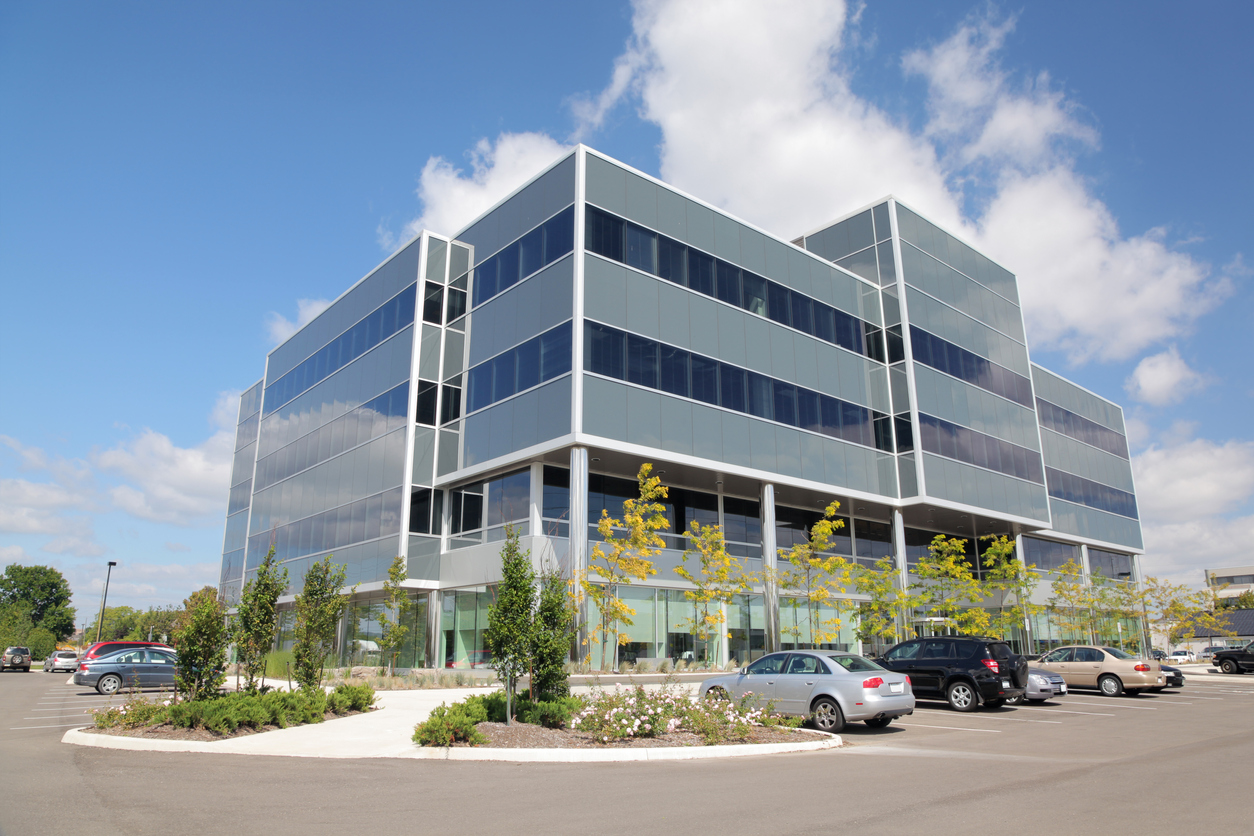 1. Promotes a Positive Image of Your Business
The first reason why maintaining your commercial parking lot is so essential is because a well-maintained parking lot promotes a positive image of your business. The first impression you give a potential customer of your business is when they first drive on the lot. Before customers even walk through your doors, you can provide a great first impression just by the appearance of your commercial parking lot. A well-kept parking lot instantly gives your business a positive image.
2. Improves Your Curb Appeal
Another reason to properly maintain your commercial parking lot is to improve your business property's curb appeal. Your parking lot is the first impression customers have of your establishment. You want your curb appeal to both catch their eye and to be inviting. A poor curb appearance may lead some customers to view your business as unprofessional or sloppy. To sweep this issue swiftly under the rug, all you really need to do is take the time to maintain your lot correctly.
Simple care and maintenance will not only improve your business property's curb appeal, but it will also likely attract more customers to your store. Here are some maintenance aspects you should consider implementing when looking to improve your overall curb appeal.
Restore Bright Colors
Applying fresh seal coating will restore the jet black color to your pavement, and newly painted white or yellow stripes will restore the bright colors to your parking lot. Both of these maintenance efforts will go a long way in improving your lot's overall curb appeal.
Create Smooth Surfaces
Another way to improve your curb appeal is to make sure that there are no potholes or cracks throughout your parking lot. Repairing and maintaining your commercial lot to ensure smooth surfaces throughout will not only create a more visually appealing lot but also create a more enjoyable driving experience for all customers.
Eliminate Trash and Debris
Another maintenance element you can easily take care of to improve your curb appeal is to keep your parking lot swept and free of dirt and debris.
Highlight Your Landscaping Features
A final way to improve your business property's overall curb appeal is to highlight your parking lot's landscaping features like islands, trees, and lampposts. Make sure these areas are well maintained and free of debris to really boost your business's curb appeal.
3. Provides Safety for Everyone
Increasing safety is another reason why maintaining commercial parking lots is so essential. A parking lot that is not maintained will not only accumulate gravel and debris, but it will also develop cracks and potholes over time. Both potholes and cracks can lead to damaged or flat tires for you and your customers.
Along with damage to vehicles, an ill-maintained parking lot can put pedestrians at risk for falling or injury. A clear and up-kept parking lot ensures that customers can navigate their way to your business in a safe manner.
By keeping your parking lot safe for everyone, you also significantly reduce your risk of liability. You and your business may be legally liable for any damages received by cars or for injury acquired by anyone on your lot because of poor maintenance issues. Save yourself the trouble and liability issues by simply regularly maintaining your parking lot.
Overall, a well-maintained parking lot provides safety for everyone by creating safer crosswalks, providing more accessible parking, and exhibiting fewer ground hazards. A well-maintained parking lot not only looks nice but keeps everyone safe as well.
4. Protects Your Commercial Parking Lots and Investment
Regularly maintaining your parking lot also protects both your parking lot and your investment in it. A parking lot is a major investment, and it takes a great deal of maintenance to preserve that investment.
When you don't regularly remove sand, gravel, and other debris from your lot, it can deteriorate the surface of the parking lot. This neglect can lead to costly repairs down the road. To protect both your lot and the investment you have already put into it, it is essential that you properly care for and maintain your commercial parking lot.
5. Increases Longevity of the Lot
Finally, maintaining your commercial parking lot is essential as it increases the overall longevity of the lot. It may seem like a good idea in the present to save a few dollars by skipping parking lot maintenance. However, you will eventually come to regret this decision.
When you don't probably maintain your parking lot, it will lead to significant repairs in the future. Neglecting potholes, cracks, or just letting debris lay, dramatically impacts the overall foundation of your lot. Regular maintenance keeps repair costs low, saving yourself from both unnecessary headaches and an empty wallet in the future.
Need Help With Maintaining Your Commercial Parking Lots?
At Limitless Paving & Concrete, we can help you with all of your commercial parking lot maintenance needs. With locations in Frederick, Bethesda, Rockville, and Mount Airy, we are your reputable asphalt and concrete contractors in the Maryland area. We provide services in a variety of sectors including, commercial asphalt paving, concrete, driveways, heated driveways, parking lot paving, and commercial snow removal. We can help you maintain your commercial parking lots. Contact us today for a pricing estimate and to discuss the details of your project. We would be more than happy to answer any questions you may have.