Charlotte's Best Parking Lot Striping
The safety of your employees and your customers all starts when they park. Enhance the appearance and safety of your property with parking lot maintenance services from Limitless Paving.
Repainting the parking lot markings helps keep the stripes bright and visible.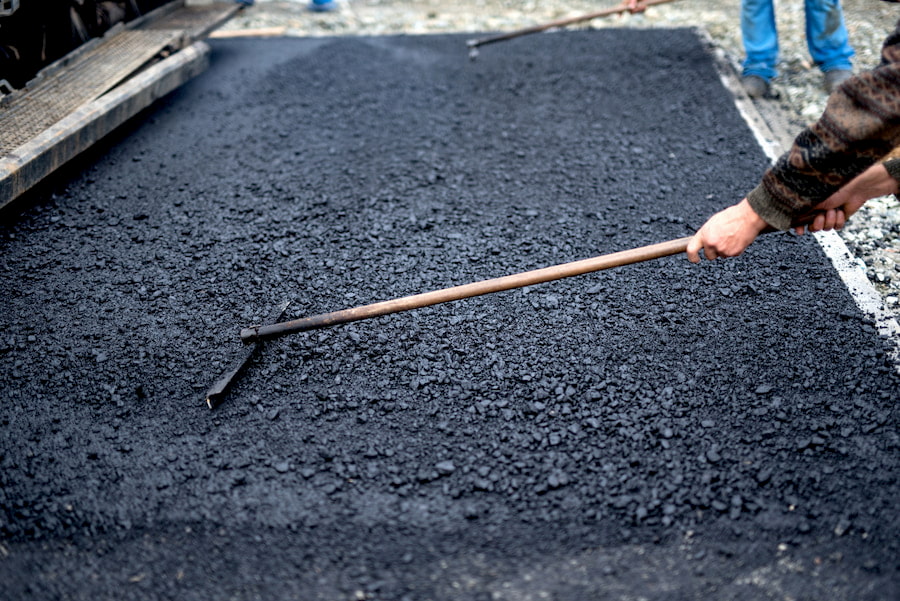 Treating asphalt with sealant every two years helps preserve the resilience of pavement.
Regular cleaning removes debris and reveals areas that need to be repaired.
Parking Lot Paving Services in Charlotte, NC
Decrease parking chaos, increase parking safety with a professionally stripped parking lot
Pavement markings should be performed by qualified professionals to ensure regulatory compliance and quality results. At Limitless Paving & Concrete, we have the knowledge and expertise needed to deliver quality results. Our team uses only professional equipment and high-quality materials. Our team members have also been trained to execute beautifully meticulous lines so that your parking lot looks great, and is easy to maneuver. It is important to avoid making spaces too tight, or overly spacious. This way you can fit plenty of cars, and your customers won't have to worry about side swipes and accidental fender benders. Parking lot markings gradually fade away due to exposure to traffic, rain, hail, automotive fluids, and more, which is why it is important to update and regularly refresh the traffic markings. You want your lines to be visible and accessible all year long.
Why Choose Limitless Paving & Concrete?
Create A Parking Lot That Properly Reflects Your Business
The building's exterior and the parking lot is a reflection of your customer service and the way you handle business. Everyone wants to do business with a company that looks clean, appears inviting, and cares about their safety.
Parking lot restriping and making sure your curbs are properly painted is not only good for appeal, but it also increases the safety for the vehicles and pedestrians. By properly marking and painting the parking spaces and curbs you help reduce the number of accidents. Moreover, customers are less likely to block entrances, sidewalks, and intersections.
We'll help re-stripe your parking lot whenever the markers or stripes fade.
Keep Your Spaces Organized
Restriping your parking lot is about more than just keeping the lines clean. It's about creating a well-organized space that reduces confusion. When your lines are clearly laid out, customers and visitors know exactly where the driving lanes are and where the authorized parking spots are. The stripes guide customers easily into their spaces and reduce the risks of road-blocks and hazards.
ADA & Fire Code Compliance
Another major reason for striping and restriping a commercial parking lot is to comply with the Americans with Disabilities Act (ADA) and the Fire Code. All parking lots should have a specific number of parking spots for the handicapped. It is also important to have a designed lane for fire emergencies to ensure fire code compliance.
Aesthetic and Professional Appeal
A freshly marked or striped asphalt surface is very appealing. There are various colors to mark an asphalt pavement and make it stand out. Restriping your asphalt parking lot will enhance the curb appeal in your property. This will create a professional look and will attract more customers.
Better Parking Space Management
The main reason for striping a parking lot is to better organize the parking space. The stripes will indicate various parking slots, ensuring that all workers and customers have a parking space.
Repairing and filling cracks and potholes while they are small helps to prevent rain and moisture from flowing through the pavement and causing erosion or failure.
Designating parking spots in your commercial lot can help to ensure everyone happy and satisfied. Your parking lot serves many people including your workers, delivery and supply vehicles, and more importantly your customers.
Replacing the top layer of asphalt helps extend the life of the pavement while refreshing its appearance.
Along with speed bumpers, a well-striped parking lot increases the safety for the vehicles and pedestrians.
ADA Compliant Parking Lot Striping Services
Since the Americans with Disabilities Act was signed into law decades ago, property owners must comply with its regulations regarding accessible pavements. Regulations state that when you construct, repave, stripe, or restripe your parking lot, you must make sure that you have the minimum number of correctly marked handicapped spaces.
The required number of accessible parking spaces must be calculated separately for each parking facility. It should not be calculated based on the total number of parking spaces provided on a site. Parking lot services for businesses, hospital facilities, rehabilitation, physical therapy facilities or residential facilities have substantially different requirements for accessibility. However, you must have a certain number of handicapped spaces per 1,000 sq. ft of your lot and these must be clearly marked.
Are you ready to get started?
Call Limitless Paving and we'll get to work right away.
Calculate the number of handicap spaces that your business needs with this ADA Regulation Equation:
For example: Say that your parking lot is at a retail plaza with 400 parking spaces and 80,000 square feet. To calculate this particular parking ratio you would divide 400 by 80. The result being five handicap parking spaces per 1,000 square feet.
At Limitless Paving & Concrete, we can ensure that your parking lot creates the best experience for your customers while complying with all safety and ADA requirements. You can rest assured that your lot will promote smooth traffic flow, look great, and protect your investment.
Regular parking lot maintenance helps preserve property value and ensures personnel, customers, vendors and visitors are safe while on the premises. Accessible parking spaces must be a minimum of 8 feet in width and must include an access aisle with a minimum width of 5 feet. As a rule, one of six accessible parking spaces, but always at least one, must be van accessible and must include an access aisle with a minimum width of 8 feet.
Handicapped spaces must provide access to your building by the shortest, most direct route. In case of curbs, there should be a ramp, but the ramp cannot intrude into the access aisle or parking space. Also, there should be clearly marked crosswalks, if the route crosses a path of vehicular traffic.
The international sign denoting handicapped access should be installed at the front of the space. The image of the sign can be also painted onto the pavement. Also, the access aisles must be clearly marked to prevent other vehicles from parking over them. The aisles must be marked on both sides in the color required by the state.
Keep Your Property's Roadways Beautiful
The sturdiness of your roads can either deter or invite potential customers in. If you neglect potholes and cracks they only become worse overtime. People do not want to drive their cars into potentially dangerous areas, but is you maintain visibility and upkeep, the driver won't think twice about pulling up to your business. By maintaining these regular practices and upkeeps you will ensure a cleaner look, feel, and maneuverability for your potential customers. Your customers will feel great even before they walk in the door because your parking lot was safe and accessible.
Keep Your Stripes From Deteriorating
Parking lot striping wears away over time, which is why re-striping is the most common and routine type of asphalt maintenance. They start to deteriorate as soon as the paint is applied to your parking surface.
There are many factors that influence the durability of your asphalt striping other than the quality of the striping. These factors can be a result of things such as severe weather, the amount of traffic coming in and out of the lot, and the thickness of the quality of paint.
To keep the stripes bright and visible, it is recommended that you should have a company re-stripe them every 12 to 18 months as long as the temperature is above freezing. Re-striping is an inexpensive service that not only increases your pavement's lifespan, but also prevents more costly repairs.
Re-striping asphalt can also add to the safety of a parking lot. In severe weather conditions, it becomes difficult to see parking lot stripes. Keeping the stripes in good condition leads to a safer parking lot for all of your traffic. It doesn't matter if your customers or employees are driving or walking on your parking lot, keeping the strips looking fresh increases everyone's safety.
When you pay to re-stripe, that money doesn't just disappear. The money is exchanged for safety and increased value in the property. A freshly re-stripe parking lot adds value to any property that it compliments. It shows that the owner cares about the little things that are important for both the users and the property itself.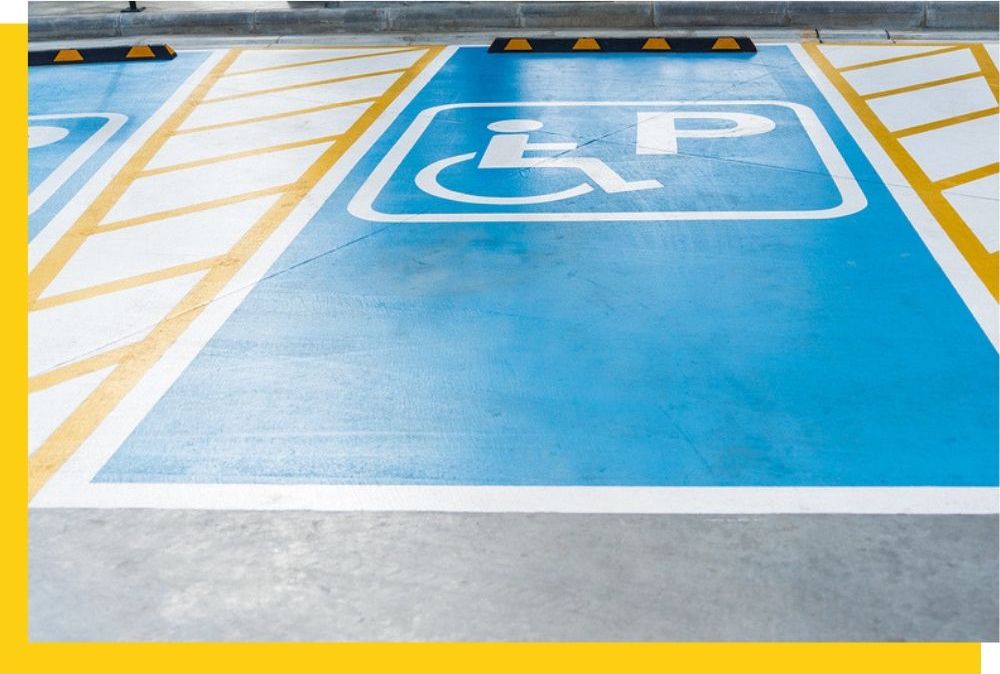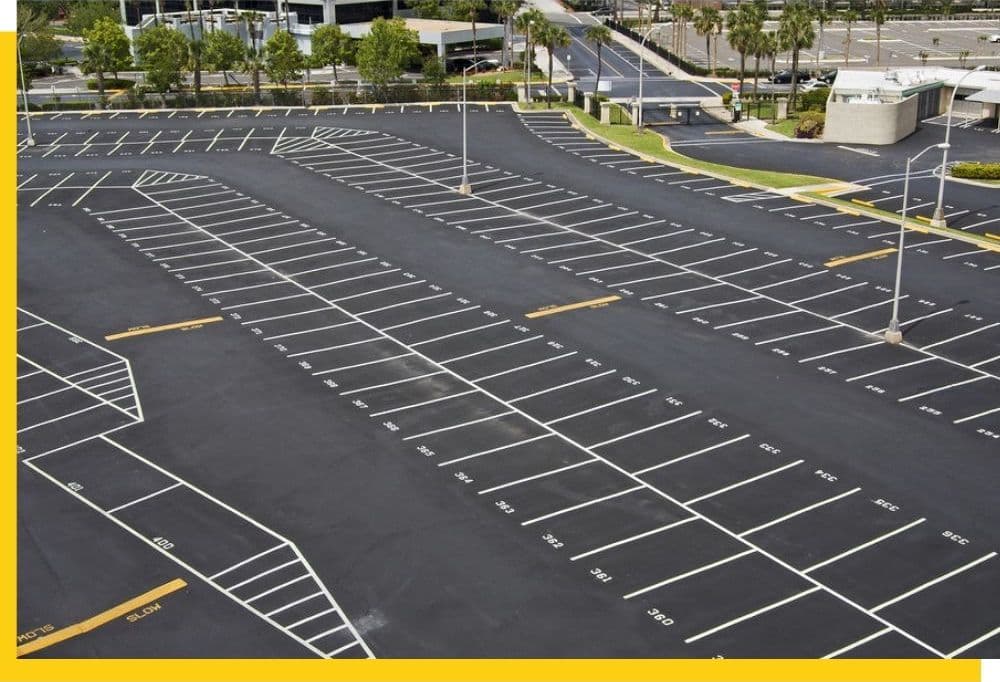 The Striping Process, Perfected.
When we stripe your parking lot, we carefully consider the layout and design that you need. We take into consideration the size of the spaces you want and any locations where you need firelanes or handicapped signs.
If you need to paint an area with something uncommon, we can work with you to get your parking lot taken care of. Are you ready to get started? Contact us at Limitless Paving and Concrete today to restripe your parking spaces!
We care about the look & maneuverability of your parking lot.
Parking lot maintenance with your customers in mind.
Did you know that the type of paint you use in a parking lot makes a huge difference to your space? Don't choose just any company to re-stripe your space; choose a company that knows all about the best materials to use.
When we re-stripe your parking lot, we know that we can't just use standard paints. These paints won't properly stick to your pavement and will come off easily. Paints such as acrylic and latex, will peel off quickly and will have to be retouched in a few months! There are also other paints which leave bubbles and scratches in the lines, which make them poor choices for re-striping.
Here at Limitless Paving and Concrete, we only use specially formulated paints that will stick to the pavement without a hitch. Our paints are either water or solvent based to help bind them to the pavement.
We also keep your health and safety in mind. Some paints give off strong fumes that can lead to sickness or headache, even after the paint has dried! At Limitless Paving & Concrete, we're careful to use paints that you don't have to ensure people stay away from for safety reasons for days on end.
We follow all local laws to make sure our paints comply with state and local regulations, ensuring there are no limitations against the type of paint we choose for your parking lot. Every single team member at Limitless Paving & Concrete is dedicated, experienced and responsible.
We strive to provide the best possible services. We work closely with every business to ensure you're 100% satisfied. Our goal is to provide you with a smooth drive both in and out of your parking lot at all times.
Parking Lot Striping Professionals in Charlotte You Can Trust
Limitless Paving & Concrete is fully licensed to perform parking lot striping in the state of North Carolina. We are committed to excellence in every aspect of our business and can guarantee that you will be satisfied with the result. The quality of services we deliver to our clients is our top priority.