Why choose Limitless Paving and Concrete for Snow Removal Services?
Limitless Paving & Concrete is your most affordable source for snow removal in Frederick, MD and the surrounding areas. Let us plow the snow out of your driveway and off your sidewalk at your home or business. Besides Frederick, MD, we offer snow removal service for Baltimore, MD, Mt. Airy, MD and Gaithersburg, MD. With our years of experience, our Frederick Snow Removal Service provides the top qualities of affordability, professionalism, and dependability with our residential and commercial services you would expect.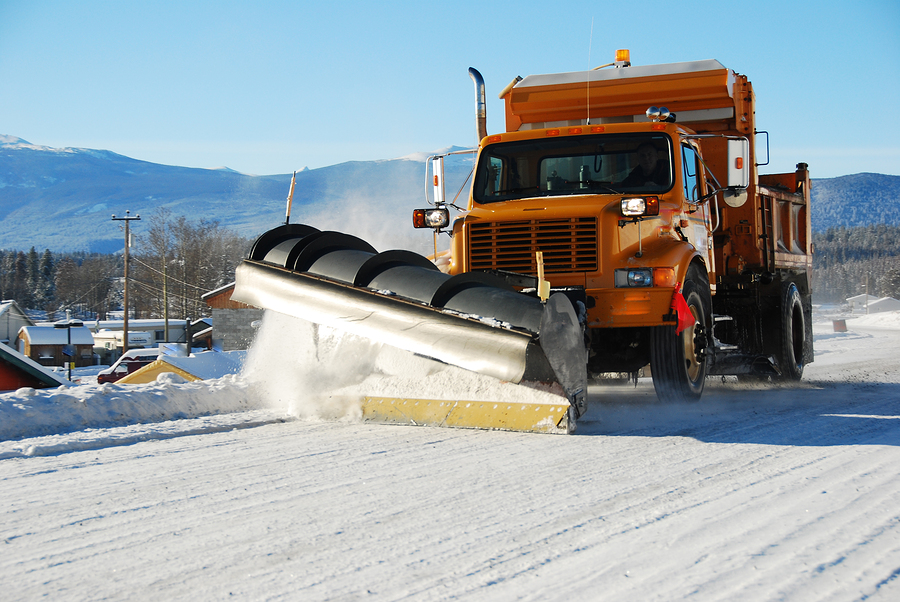 Residential & Commercial Snow Removal Service
We are the most qualified snow plowing company near Frederick, MD. On schedule service and attention to our customer's specifications are our forte. Our snow removal crew takes pride in excellent workmanship. We are committed to the responsibilities you have trusted upon us. Every team member is extremely skilled in snow plowing and snow removal. Additionally, we own backup trucks and have a backup crew in case of significant snowfalls, ice storms, or snow plow breakdowns.
Our staff delivers the maximum in snow removal, taking full responsibility for the upkeep and care of your sidewalks, driveways, and walkways. For seniors and those who aren't physically able to shovel snow, Limitless is the perfect resolution to your snow removal needs. During a snowstorm or when the snow begins to fall in our Frederick area, all you'll need to do is relax and let our snow plowing team members do what they are pros at doing.
We know that winter weather in Frederick can wreak turmoil on your valuable time. Because of this, we provide snow removal service to ensure your parking lots, driveways, sidewalks, walkways, and other pertinent areas are accessible.
Before, During & After a Snowstorm
You can be sure that we are on top of all your winter weather, snow plowing needs. Our team works through snowstorms to ensure your business or home is free from snow and ice, keeping it safe for you, your employees, your family, and your clients. If you need snow plowing and snow removal services for your Frederick, MD business or home, give us a call.
Snow removal is crucial to maintaining a clean and secure look for your commercial or residential property. We are the foremost business for snow removal in Frederick, and our snow removal service makes the difference in the comfort of entering and exiting your property. With every completed project, you see an enhancement in the appearance of your outdoor space. You can rely on us to be on time and ready for every snowfall. Stay inside while we clean your sidewalks and driveways of snow quick and easy.
Snow Removal for Walkways,Driveways and Large Commercial Property
Our professional Frederick Snow Removal Service techs are very experienced and get the work completed with little hassle. Keeping ice and snow from piling up on your walkways, sidewalks, and in your driveways and parking, lots are vital for your safety as well as the security of others.
We get rid of the snow for you, so you don't have to be in fear of slipping, sliding, or injuring yourself or someone else injuring themselves on your property. Many other Frederick, MD snow removal companies just shovel/plow the snow, leaving ice that can be highly dangerous.
By merging our top brand name, snow removal equipment and our wide-ranging abilities in snow plowing, we develop a snow management plan according to your requests. We have fabricated many project plans for residential and commercial snow removal across the Frederick, MD area. Our team keeps your property's exteriors safe and clean during the winter months.
How to get started?
Call Limitless Paving and Concrete For All Snow Removal in Frederick and Surrounding Areas
Keeping snow and ice off steps and walkways guarantees safety for everyone. Our team works 24/7 during the wintertime to keep Frederick area homes and businesses clean, scheduling visits when the weather is bad, and snow is steadily falling. We make using our snow removal service affordable and straightforward. Regardless the size of your property, we satisfy your snow plowing concerns.
It doesn't matter if you own a small home or an apartment complex, it warrants care from a professional snow plowing business in Frederick. Regularly scheduled snow plowing service is an excellent way to feel great about the care of your property and not having to go out in the cold and try to shovel away the ice and snow by yourself.
We deliver courteous and fast snow plowing service that few other Frederick snow plowing companies can match. In our unrelenting pursuit of customer satisfaction, we are proud of our many positive online customer reviews. If you have elderly parents or loved ones that may need assistance, you don't want them outside shoveling snow in the cold. Call us and let us manage their snow plowing needs.