Commercial Snow Removal Services in Rockville Maryland
As the premier provider of commercial snow removal in Rockville, MD we are happy to help your business manage the winter season. We have an extensive fleet of snow removal machinery, punctual and efficient work crews, and a commitment to our customer's safety and wellbeing.
Don't let the snow stack up all season long! Give us a call and rest easy knowing your property will be safe and well maintained all winter.
Why Call for Professional Snow Removal?
Leaving your snow removal to the professionals saves you time, money, and headache. You can enjoy peace of mind knowing that Maryland's most trusted paving contractor is on the job. Put down the shovel, we've got it all taken care of.
Guaranteed Quick, Effective Snow Removal Services
Frequent snow removal is critical to the health and safety of the employees, customers, and guests that visit your business. By keeping on top of your snow removal, you create walkways and parking lots that are safe for vehicle and foot traffic.
If someone injures themselves on your pavement due to mismanaged snow, it can open your business up to costly and time-consuming litigation. Keeping your snow under control is responsible, cost-effective, and shows your valued customers and guests that you care about their wellbeing.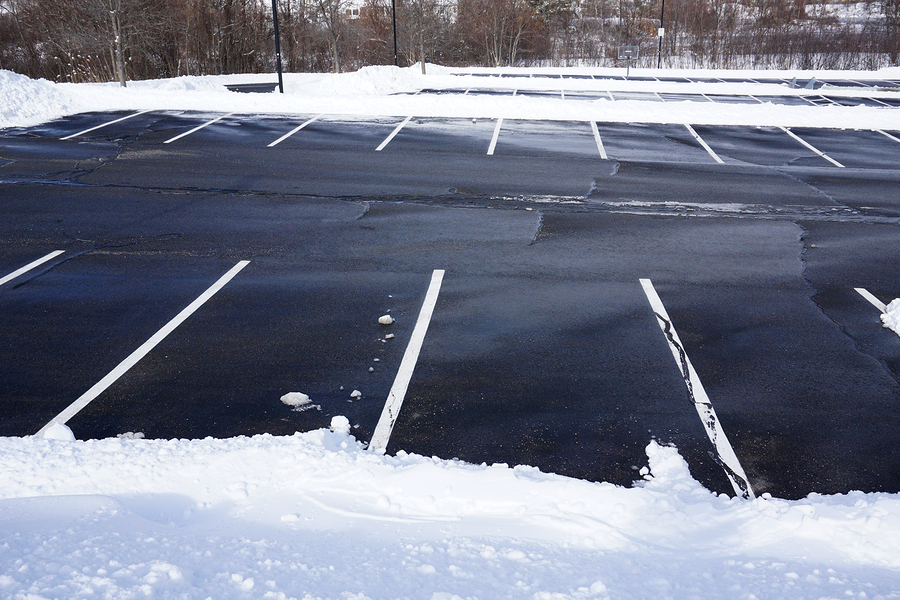 A little bit of preventative maintenance goes a long way. You can keep your guests, customers, and employees safe this season. And best of all? You'll never have to touch a snow shovel again.
Water is the number one enemy of all pavements. As snow builds up and melts, water will seep into your pavement and damage it both on the surface and its foundation. By taking advantage of professional snow removal every season, your asphalt and concrete will enjoy a long and healthy lifespan that saves you money and keeps your asphalt and concrete surfaces looking sharp.
Avoid cracks, potholes, and other expensive repairs down the road by having regular snow management.
Plowing & Snow Removal Service Plans
From a one-time service to a season-long management plan, we offer a variety of snow removal services to fit your businesses needs.
Rockville Snow Plowing – We own and operate Rockville's largest fleet of snow plows, giving us the resources to serve you at a moments notice. No matter the size of your pavement, we have the machinery and manpower standing by to provide quick and reliable service.
Deicing – Let's keep your walkways and sidewalks safe this season through frequent deicing. We have the expertise to come up with an ice management plan that will keep your patrons safe while minimizing the environmental impact and damage to your pavement.
Snow Management Plans – Most of our commercial clients like to make a season-long commitment to protecting their pavements from the hazards of snow build up. We can help you create a snow management plan that fits your needs and your budget while allowing you to rest comfortably throughout the whole season.
We work with our client's schedules and are available to perform your snow removal when you need it most. Whether it's before, after, or even during a snowstorm you can count on us to keep your business safe, accessible, and looking good all the way until spring.
Ready to Stop Shoveling Snow? Get a Free, No Obligation Quote!
Give us a call today for a free professional snow removal estimate. We have the flexibility to create custom solutions that meet all your needs and budget.
Resources on Snow Removal to Check Out: